Quality work and unparalleled customer service.
History
International Welding and Fabrication began in a small 3000 square foot shop in its present location on highway 63. Our small family owned business soon began growing to meet the demands placed upon it by the outlying industrial community. The fabrication facility soon grew to the now 15000 square feet shop. The next project our company completed was a 3600 square foot office building for all of our support personnel.
This facility now represents what years of hard work and perseverance can accomplish. Beth and Keith Ray started this business with the same work ethic they have today. They knew then that the customer must be satisfied in order to create return business. This guiding principle has served them well over the years. Their business has grown and they have had the opportunity to re-invest in the community that has supported them over the years. IWF is involved within our community, belonging to the Jackson County Chamber of Commerce.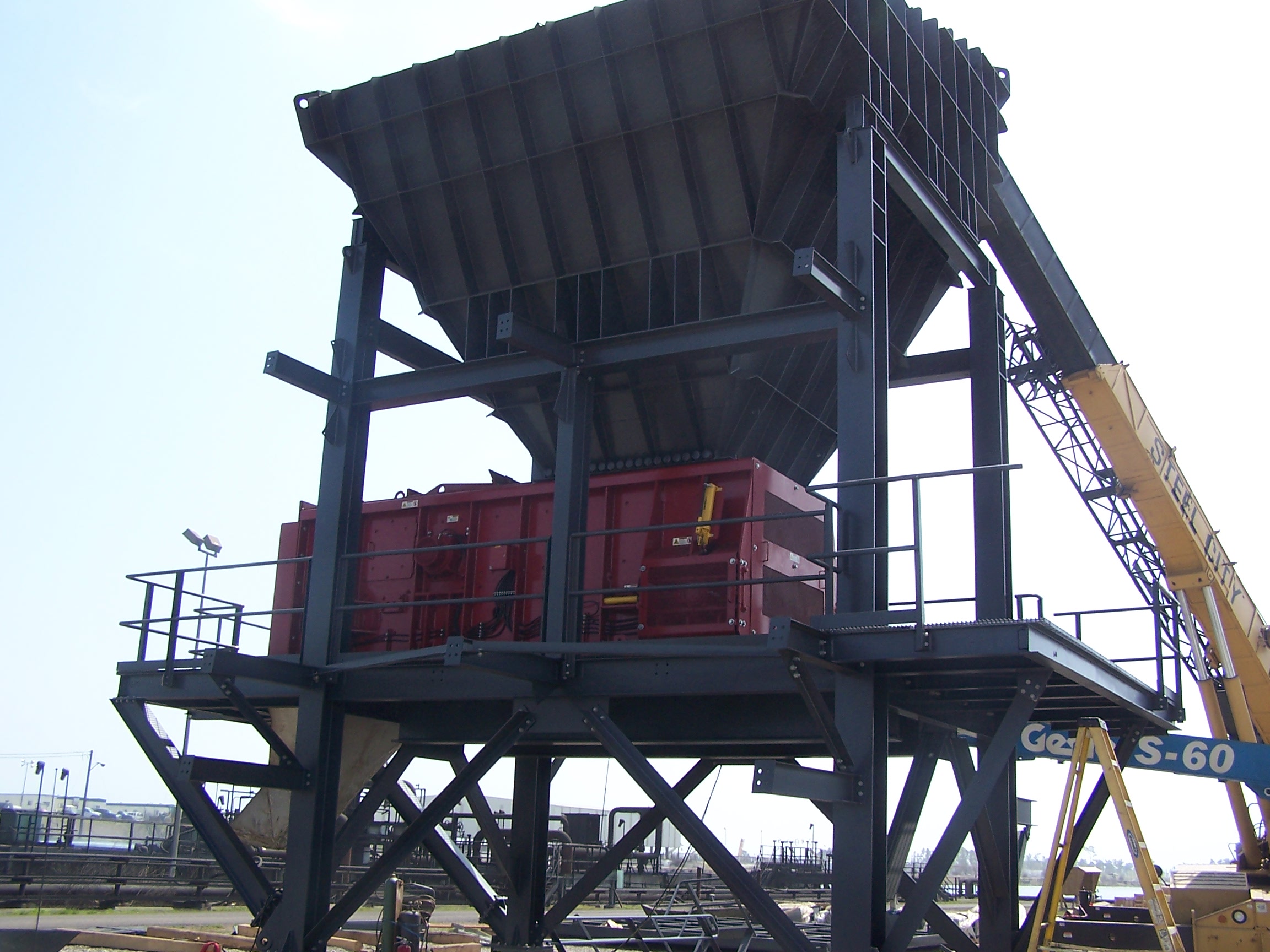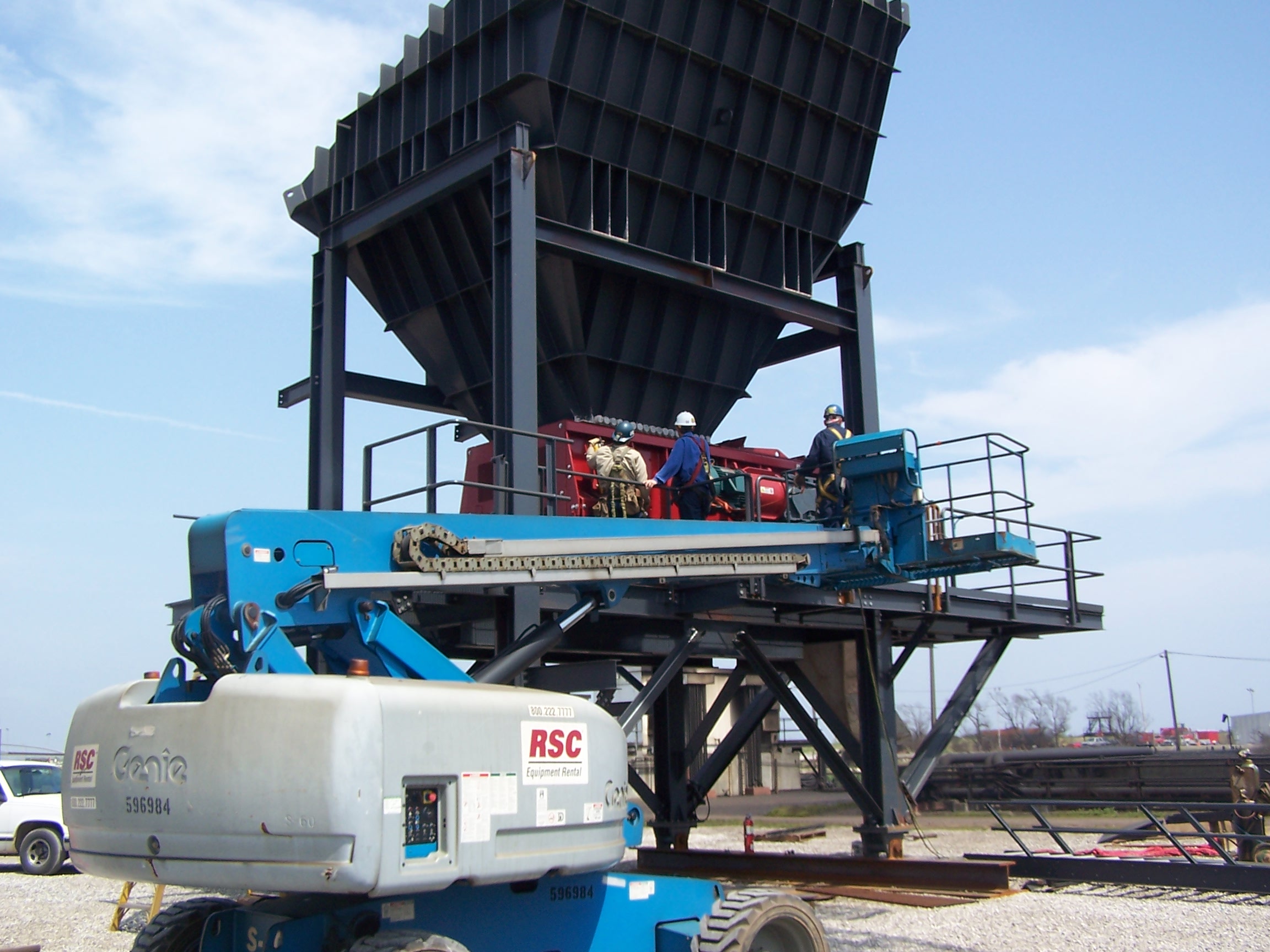 Who We Are
At International Welding & Fabrication, Inc. we believe in providing our clients with quality work and unparalleled customer service. Allow International Welding & Fabrication the opportunity to win your company's loyalty and become your fabrication company of choice.
We are located on 11 acres in Moss Point, Mississippi and are at a prime location for completing fabrication work all along the Gulf Coast. We are licensed not only in Mississippi, but also in Alabama, Florida, and Louisiana.
We specialize in general contracting, piping and structural fabrication. IWF also has the fully functioning tools needed to complete these types of jobs such as a Lull fork lift, dustless blaster, plasma cutter, tube processing center for fabricating handrails, a portable rig service, and 5 & 10 ton overhead crane just to name a few.
01.
Company Profile:
Structural Steel & Piping Fabrication
02.
Business Credentials:
Certified in pipe welding, structural welding and all alloys.
R, U, & S Stamps since 2000
Licensed in MS, AL, LA, and FL
03.
Fabrication Facility:
15,000 sq. ft. of manufacturing plant with center O/H Crane
04.
Safety:
IWF boasts a proactive safety program and we are committed to incident and injury free operations.
OUR LATEST EQUIPMENT
Tube Processing Center
Q. What can the tube processing center do?
A. This plasma processing machine can process 21 foot stock lengths and work round material from 5/8" diameter tube to 6" Schedule 40 pipe into weld ready components. Using Piecemaker Software; programming can be done at the machine or in the office with network connectivity. This makes for quick work when fabricating handrails.
Dustless Blaster
Q. What is a dustless blaster?
A. The Dustless Blaster works by mixing water and abrasive inside the blast tank. By introducing water, we're drastically increasing mass and energy that the machine is putting out while eliminating the dust. Imagine throwing a handful of dry sand versus a handful of wet sand; which one is going to have a more significant impact on the target? Not only will the wet sand hit the target harder, but it won't disintegrate and become a cloud of dust like the dry sand will. This is the very simple principle behind Dustless Blasting.
Even better, containment is made easier by this process. When you blast paint, rust, or etc. off with the Dustless Blaster, it mixes with water and falls to the ground making it easier to contain and clean up when the job is done. Simple and efficient.
Q. What are the advantages of dustless blasting over the old, outdated blasting method?
A. Minimal Dust: The abrasive gets trapped in water and grounded, eliminating the dust. Lower Abrasive Consumption: The dustless blaster uses less media to do more work. Abrasive Flexibiity: The dustless blaster can use almost any abrasive that sinks in water.
Other Exciting Developments at IWF
Q. Did you know we are always improving what we offer our clients?
A. Two employees recently completed hands on training in Laser Alignment Precision Maintenance skills. Precision shaft alignment extends machine use, such as pumps, motors, gearboxes, and compressors. We have the laser alignment tools to put all of the skills our employees have to good use for your company.
"We want to be your fabrication company of choice."
References
NASA/Stennis Space Center
Chevron Pascagoula Refinery
Performance Contractors
Mississippi Power
Southern Company
W.G. Yates & Sons
International Paper Company
Georgia Pacific
Hargrove Engineering
Interested in working for international welding and fabrication?
Apply Online